SAN FRANCISCO it's time again for the big one, the mother of all drum and bass motherships, over SIX HOURS LONG and FIFTY THOUSAND WATTS LOUD, THREE ROOMS of dance music excellence, thank god almighty it's time again for the
WORLD OF
DRUM AND
BASS
This year we got Ram Records, Metalheadz, V Recordings and Formation in the house--which is to say we've got the widest variety of drum and bass vibes to every touch down on San Francisco at once. We got dubstep, live beats, hip-hop and booty bass. We got outdoor smoker's paradise, upstairs lover's rock, and downstairs down and dirty. We got BIG reinforced sound by FSOUND. Junglists, party people, dancers and heads, this year is going to be simply
WICKED
.
CLICK HERE FOR PRESALES AND GET READY TO RUMBLE
Now, let's talk about the utter awesomeness of that line-up:
IN THE CATACOMBS, WITH REINFORCED SOUND BY FSOUND
CHASE AND STATUS

At the 2008 1 Xtra Drum and Bass awards, Ram Records' CHASE AND STATUS won PRODUCERS OF THE YEAR, SONG OF THE YEAR ("Take Me Away") and ALBUM OF THE YEAR ("More Than A Lot"). In short, CHASE AND STATUS are the biggest thing in drum and bass right now, and they represent all flavors of the D&B spectrum: tought and edgy, funky and bouncing, smooth and rolling. They aren't playing the WORLD of DRUM and BASS MIAMI, so we are especially STOKED that they will be touching down for the WORLD of DRUM and BASS SAN FRANCISCO. Like your mama's ass, this will be BIG.

BAILEY


Ninja please. Do we need to say anything about BAILEY? He is a Metalheadz resident DJ of over 10 years, an award winning radio host (1Xtra BBC), a label owner (Intasound), A&R assistant for Goldie's label (Rufige) and is increasing his high profile as a producer with releases under his belt on Full Cycle and Metalheadz. In other words, BAILY is the OG, um, OJ--ORIGINAL JUNGLIST. Nobody knows what kind of set he will drop on March 20th--it might be deep, it might be in your face, it might crunch or might croon, but we can all be certain it will be something to remember. COMPRESSION is very VERY excited to have Bailey in the house.


DJ SS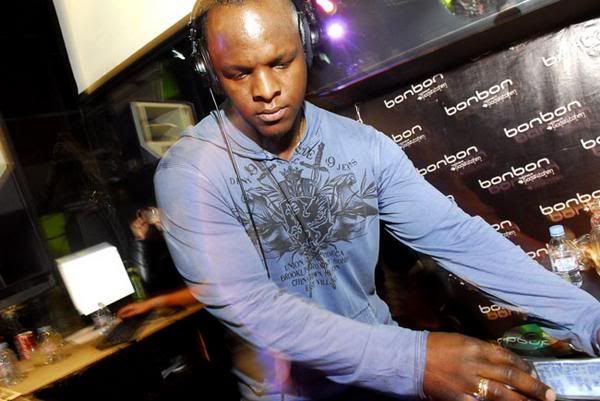 Founder of Formation Records, legendary producer of the seminal track "LIGHTER!," creator and manager of the WORLD of DRUM and BASS, COMPRESSION professor emeritus and one of the greatest, most exciting drum and bass DJ's in the world--DJ SS is a motherfucking pimp. Plus, if you're a COMPRESSION head and have seen him when he's come through before, you know that SS behind the COMPRESSION decks equals extreme, epic mayhem. He never fails to disappoint, and is going to bounce TEMPLE as hard as it's ever been bounced. READY.

KENNY KEN


You know about the MIX AN BLEN? YOU DON'T KNOW ABOUT THE MIX AND BLEN?!? Hahahah, what the fuck, KENNY KEN is coming to San Francisco, and oh boy is Colonel ready for this one. Winner of the Junglist Soundclash back in 1994, KENNY KEN has been bouncing the fuck out of the world ever since. Alongside partner Crissy Chris, he's he head of the Mix and Blen label, has featured on BBC Radio (alongside MC GQ--look for those classic sets), continues to prove one of the rowdies and most fun DnB DJ's alive. This is one for the wobblers, so jump-up heads get ready.


ARTIFICIAL INTELLIGENCE


This one's for the smokers, no DOUBT! ARTIFICIAL INTELLIGENCE roll deep, sometimes dark, and always funky as fuck, and have appeared on Full Cycle, Good Looking, and every other DnB label that values ROLLING FUNK. If you remember the last time they were in town (at that weird little bar over there by Mezzanine), you know they about burned that mother to the ground. Shit, ask Zach--he hooked up with like three different chickS in there that night, it was so fucking funky. COME WITH IT!!

INFLUX


Sheeot, what is there to say about INFLUX UK? The loverman of the Formation camp, INFLUX burned down the world in 2007 with "It's Love," and at the WoDnB 2007 warmed up the whole club to ramming speed. INFLUX is for the ladies, and the lovers, and anyone who likes their DnB soulful and funky. YES MAN!!


2 CENTS


COMPRESSION'S own 2CENTS have played Germany, Miami, Estonia, Los Angeles and every other motherfugging place in between, but now, with new releases on LIFE RECORDINGS under their belts, they're coming to rock TEMPLE and give the big boys a run for their money. GO ON, DJ's AYE~N and MAL, bust that shit up! COMPRESSION CREW HOOOOOO!!


FEATURING MCS:
TALI :: THE COLONEL MC :: AX1OM
AUDIO ANGEL :: BIGGIE :: G1 :: ZEZO


IN THE LIVE MUSIC ROOM HOSTED BY RADIOACTIVE FROM
SPEARHEAD


GREENLAW


We here at COMPRESSION and the WORLD of DRUM and BASS recognize that all that D&B can crush your face and chew you up like gum. That's why we've got the live room and groups like GREENLAW. Open, airy, and funky as funk, GREENLAW is like Sade recording over at Portishead's house with Gilles Peterson and Lee Perry manning the decks. Funky, dubby, soulful and fun. A great compliment to the thunder and lightnin in the basement, GREENLAW will make the sun come out upstairs . . .


BEATROPOLIS


Add in San Francisco's own BEATROPOLIS and you've got a match made in dancefloor heaven. Touting an entirely distinctinctive mix of live D&B, soul, funk, and trip-hop, BEATROPOLIS is impossible to define, but absolutely easy to love. And with COMPRESSION MCs AX1OM and AUDIO ANGEL on the mic, you know that shit's going to be smooth and exciting. COMPRESSION is super psyched to see our hometown crew rolling on the national stage, and couldn't be more stoked that they're going to BLOW IT UP at WODNB.

WITH SUPPORT FROM:
PHLECK :: PAUL HEMMING :: TONE


AND IN THE DUBSTEP ROOM

SHARP :: SAM SUPA :: LUKEINO
HAVOC :: TONE


INSANE REINFORCED SOUND BY FSOUND
As DnB legend BRYAN GEE said on his PYRO RADIO show after the World of Drum and Bass last year: "It was the loudest sound I ever heard in a club that small--louder even than VALVE."
PLEASE REMEMBER YOUR EARPLUGS

Last Year, we had some complaints about the size of the line out front, so please, play it smart: Buy pre-sale tickets now and get there early to avoid hearing the fattest bassline of your life and still being stuck in line!

AND THINK LIKE A RAVER: SWEATBANDS, SUNGLASSES, INTOXICANTS AND GOOD VIBES!